There is a lot of misinformation that surrounds CBD and keeping track of CBD products, what to buy, and what not to buy is difficult. Which is why we got Bill Baskin, CEO and Co-founder of PuraPhy, the digital voice on all things hemp/CBD, answer some basic yet important questions on CBD.
---
Why are so many companies and people getting into the CBD industry? 
Hemp has been in prohibition since the 1930's, with research suppressed due to its class 1 schedule. Big Pharma has been a factor. People in the know have been fighting this for decades, and now the floodgates are open with the implementation of the 2018 Farm Bill de-scheduling hemp as a schedule 1 drug. Despite overwhelming anecdotal evidence of the wide ranging healing properties of Hemp derivatives. We all have an endocannabinoid system throughout our bodies whose receptors are powered by the many ingredients in hemp. This system endocannabinoid system impacts from digestion, anxiety, mood, sleep, pain, yet with little to no side effects, and someone thought outlawing cannabinoids made sense and suppressed the flow of information about the health benefits? Government in action. This emerging new science has caught the public's imagination despite the fact the DEA came out as recently as a year ago stating Cannabis has no medical benefits,. People want alternatives and to shake off the shackles big Pharma has on all of us. The People are taking our power back!
How to tell the good products from the bad?
A typical consumer cannot on their own. It's why transparency is so important. There are as many fraudulent products as legitimate ones, and Black Hat marketers are not saying their products are bad. In fact, they over-state the benefits, and can sell for less because they do not contain the hemp derivatives like CBD or terpenes that power the endocannabinoid system   and result in health benefits. 81 random products from Amazon were tested, and none had the CBD they claim,. It's why a destination like PuraPhy is so relevant. We curate the products, the claims, the information, and provide transparency with actual user reviews and spot check the lan results the companies provide. Curation and transparency are the key, as even some of the largest most well-known brands have bed products tested that were not as they were advertised. Regulations and accountability are catching up, but in the next few years until it does, understanding what you are buying is critical.
What to look for in Hemp/CBD brands?
Verified and tested brands that have 3rd party validation. More importantly, a consumer needs to educate themselves between the difference between CBD, Full or Broad Spectrum Hemp  Oil and what those terms mean. Also what Hemp seed oil is, that I've seen advertised in a way to make you believe there are health benefits when really it's just cooking oil. Educating and informing consumers so they can make educated buying decisions was the very first thing we found missing in the market. Everyone is product centric, with very little concern for the consumer who can't tell good actors from bad actors. It's why these Black Hat sellers are so pervasive
About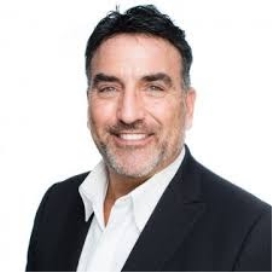 Bill Baskin is the CEO and Co-founder of PuraPhy, the digital voice on all things hemp/CBD. PuraPhy boasts exclusive features on the biggest players, newest products, top celebrities and relevant news that inhabit this wellness phenomenon. In a sea of (mis)information, PuraPhy strives to be your trusted HQ for all things hemp/CBD. PuraPhy was launched in 2019.