While there is nothing wrong with wanting to combat the signs of aging and changing how you look, it's important to know that not every cosmetic enhancement on the market is safe—especially those that involve the use of silicone. Silicone is a potentially dangerous polymer to work with and can lead to significant complications.
Additionally, it is not approved by the FDA, so if you're using the product, you'll have to do it at risk, and it may not end well for you. Therefore, what makes silicone unpopular and dangerous? Here's what you need to know:
What Are Silicone Injections?
As the name implies, silicone injections are dermal fillers that involve injecting silicone polymer into tissues to alter the body's shape. For example, if you have stretch marks, wrinkles, or loose skin, you may want to get silicone injections. The practice started back in the sixties but was banned by the FDA after reports surfaced pertaining to potentially life-threatening complications that could result from the treatment.
Complications can arise due to various reasons. Generally, silicone gets rejected by the recipient's body as it is a foreign substance that doesn't align with their body's chemistry. If your body reacts adversely to silicone injections, you'll need silicone injection removal to reverse the effects. 
What Can Happen Because of Silicone Injections?
Silicone injections are an affordable and easy way to deal with issues like wrinkles. But since the FDA doesn't approve the procedure, there are no quality standards when it comes to the material that is injected. This makes the procedure risky. While you may be impressed with the immediate results, don't be surprised if there's an adverse reaction. Here's a glimpse of what silicone injections can do to your body:
Blocked Vessels
Silicone hardens after its injected into the body. When this happens, it can cause an embolism which may get bigger and eventually block blood vessels. This is exceptionally dangerous if it is near your heart since it can cause a stroke and a heart attack. You may need surgery to get it removed. If you let it stay in longer, your condition will worsen. Silicone also moves around; it can go to another part of your body and put pressure on the nerves.
The Silicone Implant Can Leak or Rupture
The silicone implant can also leak or rupture after it is inserted; this is painful and may require surgery to fix. You may find the various parts of your physique get inflamed, experience discomfort in moving, and notice how certain limbs have become weak.
Lack Of Quality Assurance
Hundreds of skincare clinics and cosmeticians offer dermal fillers. But as we've mentioned above, there are no quality standards since the FDA doesn't approve silicone injections. As the treatment becomes more accessible and cheaper, there has been a surge in demand for dermal fillers.
While qualified doctors and dermatologists advise against silicone injections completely, those willing to take the risk should at least ensure they choose a reputable clinic for the treatment. If excessive amounts of silicone are injected into the body, it can cause convulsions, which can be fatal. Moreover, since needles are involved, there's always the risk of infections. If a contaminated needle is used, it can cause HIV.
Accidental Tissue Death
Injections need to be inserted in a certain way. If the angle is incorrect, it can get injected into your tissues. As a result, your tissue may die, and you may need to get rushed to the hospital. Depending on the extent of the damage, you may need to go through an amputation. There is also no reviving dead tissue, and the longer it festers in your body it can lead to sepsis and bacterial infections. Sepsis is a serious blood infection.
You may need to get blood transfusions, undergo an intensive course of antibiotics, and remove the silicone. If the silicone is embedded deeply into the tissue, you may require another surgery. Since silicone is not easy to extract once infected, the operation can cause slight disfigurement, making you more self-conscious about your appearance. The injection can also trigger an intense immune reaction that's characterized by swelling and inflammation.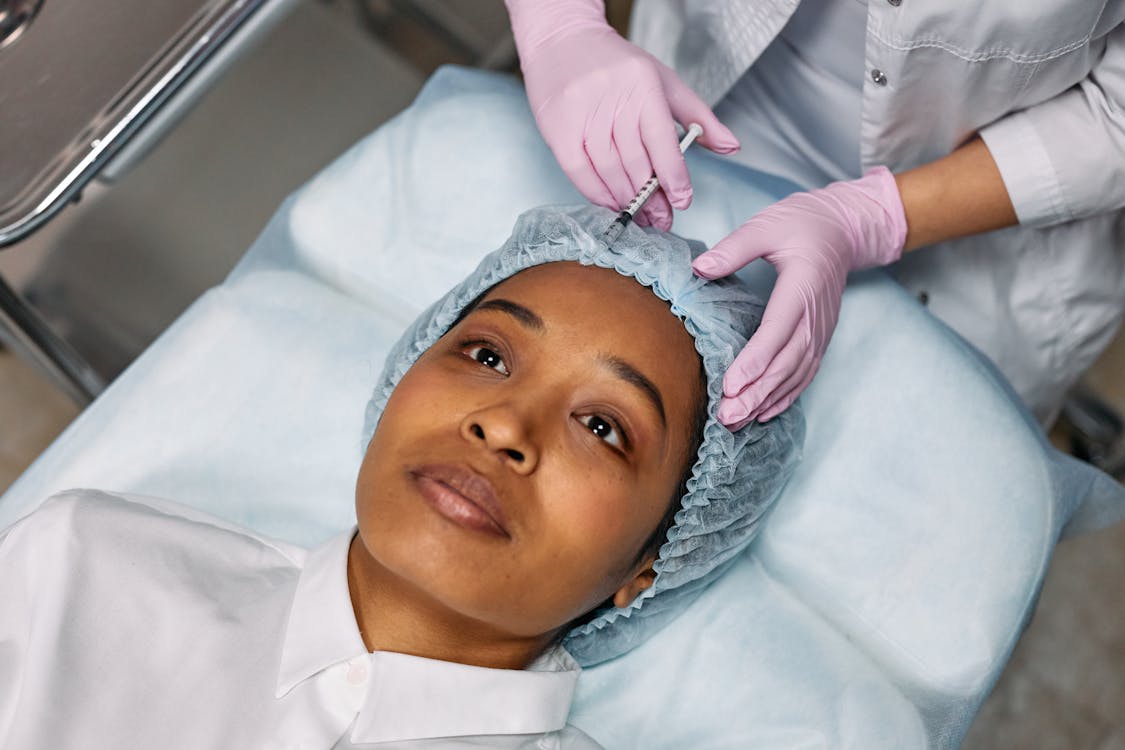 What Is A Better Alternative?
To get your body cosmetically enhanced, you should go for dermal fillers or get Botox. They are safe, have reliable companies backing up their usage, and have FDA approval. But avoid biopolymers and silicone at all costs.
Final Thoughts
The shifting beauty standards have made cosmetic enhancement procedures like fillers and silicones more popular. If you're interested in altering your appearance, avoiding silicone injections is advisable. While cheap and easy to access, it is also lethal and not approved by the regulating body. This is because silicone is not a durable chemical for a filler. It can slip from its position, cause an allergic reaction, block your blood vessels and even leak around your body and into your blood.
If the injection is mishandled, you may have to deal with injured and possibly dead tissue. Silicone injections are also not heavily monitored like FDA-approved fillers are, which means if you come across a non-board-certified practitioner, you can risk your life by allowing them to work on you. While there's nothing wrong with trying to enhance your appearance, it's important to remember that nothing is worth compromising your health for. If you're unsure about something, it's best to consult your doctor.